CDM Consultancy

Value for money CDM Co

nsultancy

from Mcleman QS Network - CDM/Project Safety Division

Andrew McLeman FRICS IMaPS having passed the 2015 APS conversion exam is now an
Incorporated Member of the Association of Project Safety for CDM 2015

Protect yourself with 'approved' reliable Advisor to the Principal Designer Role and Contractor's Health and Safety Services under the 2015 CDM Regulations (available to both 'Clients' and 'Principal Contractors') - We also have £1m PI cover that allows us in certain circumstances (when no other designers are involved to undertake the Role of Principal Designer. We have also developed a 'light' Domestic Service to suit the special arrangements for Domestic projects

FREE initial advice on how the CDM regulations would apply to your project and we will provide free detailed fully resourced quotations.
Call Andrew McLeman on 01506 880260 or e-mail cdm@mcleman.net
We are Constructionline registered for CDM Consultancy Services, and are also CHAS. Registered.
We have undertaken projects from £12,000 to £12m, including demolition, refurbishment, and new build.
Health & Safety Services - Construction Industry & Related Sectors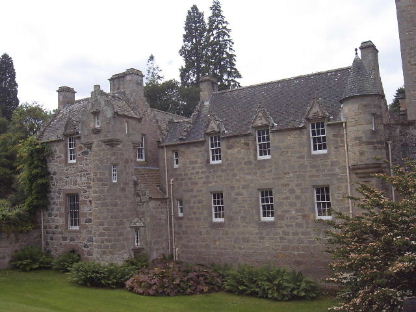 CDM Services
As well as preparing CDM Pre Construction Information documentation, we advise clients within the construction industry on CDM requirements and responsibilities. We can supply a range of services to assist Clients, Principal Designers, Sub-Contractors and Principal Contractors in complying with regulations from the design stage through to project completion.
Construction Health and Safety Plans
We can also prepare project specific safety plans for construction companies or self build developers who do not have the skills, resources, or time to prepare the plans. We work closely with contractors to ensure that the site specific safety plans are practical and cost effective.
Risk Assessments & Method Statements
We can help you assess site risks and prepare suitable risk assessments and method statements in a style that is easy to understand and can be further developed or added to.
Site Inspections & Audits
For company's who do not have a qualified person to carry out regular site safety inspections and audits, we can visit your sites and prepare reports to identify potential safety issues.
SSIP/ CHAS / Constructionline / Safe Contractor Applications
We can provide assistance for Safety Schemes in Procurement (SSIP) including Contractors Health & Safety Scheme (CHAS), Constructionline and Safe Contractor applications. We provide assistance with completing the application forms and preparing the required Safety Information Packs (SIPs) - that nobody likes filling in!.
We have extensive experience in a CDM role in over 300 CDM projects including undertaking over 100 projects for West Lothian Council and are currently working on projects for Edinburgh Napier University, Station Properties, Forth Valley College and NHS Lothian , Duke of Argyle Estates, St Peters Episcopal Church, Mayfield Sailsbury Church, Dowager Countess Cawdor, PGL Leisure, Weslo Housing Management, Luffness Ltd, Lindsays WS, The Royal Botanic Gardens Edinburgh, Kirkton Developments, Ellel Ministries, Period House Developments, Fife Energy, JG Sibbald and Son and Gibbon Lawson McKee Ltd., Square and Crescent, Mercer Real Estate, Morgan McDonnell, Lynsay Bell Architecture, and ZM Architecture.
We have also undertaken Developer/Contractors CDM services for Kirkton Developments, Period House Developments, JG Sibbald and Son, Dunedin Contractors, Incovo , Kirkfield Contracts and JG Albison Heating amongst others.
Additional photos and details on or CDM Consultancy Projects Page





We have a Firm's facebook page, where there is up to date news from our current projects and activities.


Link to Andrew Mcleman's Linkedin profile here

We are pleased to be the QS on a £650K conversion to a listed building in Elie for a private client.

Co-iincidentally we have four CDM-C projects in Merchiston. The first is the conversion of the North Merchiston Club, the second is the new tennis courts for Merchiston Bowling and Tennis Club , the other two are projects at Merchiston campus of Edinburgh Napier University one being a new entrance canopy and the other the third phase of their re-roofing programme..

About to start on site is a fire damage reinstatement of a tenement property in Bellshill where we are QS and CDM-C for the joint owners.

At Milnathort we are both QS and CDM-C for a development for Ross Country Homes, where we are also undertaking the bank monitoring role.

The Bourse in Leith is a commercial development where we are CDM-C and QS for a stone fabric repair.

After 12 years as a Sole Trader we incorporated in 2013 as a Limited Company Registered in Scotland Nr SC396395. McLeman QS Network Ltd.

"By Royal Appointment"!-
It may only be a fairly small project at the cafe at Holyrood House in Edinburgh, however we are very honoured to have secured a CDM-C commission from "The Royal Household."

We are now well into our CDM-C Framework commission which runs till late 2012 with West Lothian Council Construction Services. We have already undertaken a new £1m visitor Centre at Beecraigs, a number of demolition projects, a War Memorial, plus the more usual housing and schools projects.

Weslo Housing Management appointed us for a third year for both QS and CDM service to take forward their 2011-12 maintenance programme, which include 9 projects with a value of £1.25m.

Andrew McLeman quoted in the Scotsman and then asked to pen an article for a Health Publication on the cost implications of having only single bed rooms in future Scottish hospitals - see the articles here

Recently completed are two £1m house extensions/
refurbishments The first near Loch Lomond and the second one in East Lothian.

The Benjamin Tindall designed Luffness Castle extension is now complete and the Z1 Youth Bar for Girvan Youth Trust has recently opened to rave reviews.

Our CDM Co-ordination Division has new projects for Clients including Adelphi Distillery, Linlithgow Golf Club, Energy Tech Centre, Paragon Inks, West Lothian Council; The Duke of Argyle Estates, St Peters Church, PGL Travel, Mayfield Salisbury Church, NHS Lothian: Forth Valley College and Cigna Ltd.

Click on Projects for more details.

contact tel
01506 880260

contact fax
08708 555 608